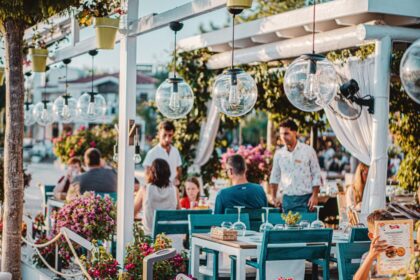 Nightlife in Antalya
Nightlife in Antalya is very colorful and active. There are many clubs, is very entertaining and crowded in Antalya. Especially in the summer season, discos and bars in and around the marina are busy. It is possible to come across various venues that play all kinds of music.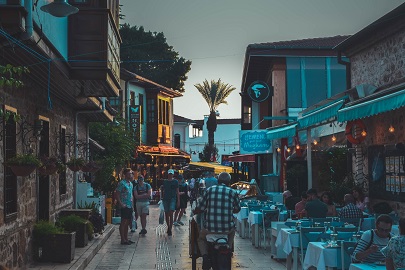 For those who wish to experience nightlife in Antalya Kaleiçi, there are many taverns and folk song bars. Various dance performances are held in nightclubs that are open until morning hours. The rock bars here have a very rich menu. In addition to Kaleiçi, there are many discos, rock bars, taverns, and pubs in regions such as Titreyengöl and Kemer. Nightlife in Antalya becomes much more lively and fun, especially during the International Golden Orange Film Festival.
Kaleiçi is one of the first districts that come to mind when it comes to nightlife in Antalya. In Kaleiçi, which is also an option for those who prefer live music, most venues get lively with special concerts every week. Another one of the other nightlife lively districts is Fener. There are various bars, pubs, and live music venues in Fener that appeal to all musical tastes.
Night clubs, where DJs perform until the first hours of the morning, are one of the best alternatives for nightlife in Antalya. One of the most popular nightclubs of Antalya is located in Kemer, it is generally preferred by those who stay in Kemer hotels. In Olympos, places that play various music such as rock and electro-pop attract attention. Most venues are airy as they are outdoors and therefore not overwhelming even when crowded.
It is possible to find venues that appeal to every musical taste in Antalya. In addition to bars and clubs, there are plenty of alternatives for those who love taverns. There are taverns in Muratpaşa that attract great attention, especially with their Turkish nights.
Even though there are no restrictions for clothes in nightlife in Antalya, it is recommended to go with stylish clothes that look nice. The venues in the Kaleiçi marina also serve as restaurants, clubs, and bars. The restaurant section serves from 11 a.m. to midnight, and the disco serves from 11 a.m. to 4 a.m.
For information about the tours of Antalya, click here.
Follow us on Instagram.